The privacy of our visitors is of extreme importance to us. This privacy policy document is designed to advise you about how we collect, use, and protect the Personally Identifiable Information (hereinafter defined) that you provide to us through our website. By visiting this website, you are accepting the practices described in this Privacy Policy.
1.) INFORMATION WE GATHER AND TRACK
(a) Log Files
Like many other Web sites, our site makes use of log files. The information inside the log files includes internet protocol ( IP ) addresses, type of browser, Internet Service Provider ( ISP ), date/time stamp, referring/exit pages, and number of clicks to analyze trends, administer the site, track user's movement around the site, and gather demographic information. IP addresses, and other such information are not linked to any information that is personally identifiable.
(b) Cookies and Web Beacons
We do use cookies to store information about visitor's preferences, record user-specific information on which pages the user accesses or visits, customize Web page content based on visitor's browser type or other information that the visitor sends via their browser.
(c) ADVERTISING PARTNERS – Visitor Information and Cookies:
This website may accept forms of cash advertising, sponsorship, paid insertions or other forms of compensation.
The compensation received may influence the advertising content, topics or posts made in this website. That content, advertising space or post may not always be identified as paid or sponsored content.
The owner(s) of this website may be compensated to provide opinions on products, services, websites and various other topics. Even though the owner(s) of this website receives compensation for our posts or advertisements, we always give our honest opinions, findings, beliefs, or experiences on those topics or products. The views and opinions expressed on this website are purely the author. Any product claim, statistic, quote or other representation about a product or service should be verified with the manufacturer, provider or party in question.
DoubleClick DART Cookie
Google, as a third party vendor, uses cookies to serve ads on our site.
Google's use of the DART cookie enables it to serve ads to users based on their visit to our site and other sites on the Internet.
Users may opt out of the use of the DART cookie by visiting the Google ad and content network privacy policy at the following URL: 
http://www.google.com/privacy_ads.html.
2.) USE OF INFORMATION
Any of the information we collect from you may be used in, but not limited to, the following ways:
– To personalize your experience
– To improve our website
(a) Identification of Purchasers
If you purchase one of our products or services, you authorize us to use your name and identification information in advertising or promotions.
We may use personal information in an aggregate form (i.e., not individually attributable to you) for business analysis, operational, marketing and other promotional purposes.
You are also agreeing to receive information about the product or service you purchased. This may include, but is not limited to, information about product or service updates, new features, or information we believe you may find interesting.
3.) HOW WE PROTECT YOUR INFORMATION
We implement a variety of security measures to maintain the safety of your personal information. We will not sell, provide, or transfer you email address to others.
4.) CHILDREN PRIVACY PROTECTION
This website does not provide services or sell products to children under the age of 18.
If we discover we have received any information from a child under the age of 18 in violation of this policy, we will delete that information immediately. If you believe we have received any information from or about anyone under the age of 18, please contact us at the address listed below.
5.) THIRD PARTY LINKS
Occasionally, at our discretion, we may include or offer third party products or services on our website. These third party sites have separate and independent privacy policies. We therefore have no responsibility or liability for the content and activities of these linked sites. Nonetheless, we seek to protect the integrity of our site and welcome any feedback about these sites.
6) POLICY CHANGES
These policies may be amended by us at any time and without notice, but will be posted at this page. You agree that your continued use of our websites, product or service after that date will constitute your consent and acceptance of the amendment.
7.) CONTACT INFORMATION
If there are any questions regarding this privacy policy you may contact us at the following e-mail address: anthony@howtodominatelocalmarkets.com
Free Case Evaluation
Fill out the form to receive a free confidential consultation

Very good experience. I had some uncommon and large financial situations abroad as a US Citizen. I just wanted to make sure I am going about it legally and wisely. I am a business executive (Harvard B. School), having interacted with many top lawyers worldwide, and working with Paul was a pleasure and a wise choice. Beyond helping me professionally to solidify a winning strategy through his sound knowledge and experience, the interaction was exceptionally forthcoming and pleasant. I would recommend Paul without any hesitation!

Paul is an excellent attorney for small business owners like myself. He will make the appropriate research and make sure that the documents I have are all in working order and official. Paul always responds to phone my calls immediately, and he works fast whenever I need to have documents prepared quickly. His knowledge has helped me steer my business in the right direction and his advice is always on point and concise. I've had the pleasure of using Paul's services for nearly a decade. During this time I had help with drafting and reviewing the following: several lease contracts, employee contracts, confidentiality and non-disclosure agreements, new client contract/liability waivers, US copyright electronic registrations, independent contractor agreements, website disclosure language, video release forms, and business registrations with the state. Having Paul as an attorney and being able to reach out to him whenever I have an emergency makes me more confident to run my business and I know that if I have a legal problem Paul will be there to help me.

Cool guy, extremely nice and knows his stuff.

Took the time to listen, ask good questions, and provide good thoughts during initial phone call. Highly recommend giving him a call.

Mr. Wigg-Maxwell helped me out with a complicated international inheritance tax question. He was quick to respond with a knowledgeable answer. I would happily bring any future tax issues I have to Mr. Wigg-Maxwell for resolution.

OUR

LOCATION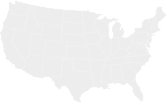 17 Watchung Ave, Suite 203
Chatham NJ, 07928
Phone: 973 - 507 - 9760
Fax: 973 - 559 - 6330
Email: Paul@wiggmax.com
Request Free Consultation