Download the FATCA TAX Guide Updated with 2018 Rules
Leverage the resources used by a practicing International tax lawyer!
Save time and avoid costly mistakes with a simple FATCA explanation and access to expert resources.
Leverage the knowledge of a practicing International tax lawyer with over 25 years experience.
You will learn:
Foreign Account Tax Compliance Act Explained

FATCA Checklist

Curated FATCA resources to dig deeper
The IRS will begin Foreign Account Tax Compliance Act (FATCA) audits this year. Failing to comply with new reporting regulations could result in increased tax liability, fines and other penalties.
Get the international tax facts to save time and avoid costly mistakes before it is too late.  
About the Author
Paul Wigg-Maxwell, Esq. is an international tax attorney who designs and defends the most tax efficient strategies for each client.  His specialized knowledge of U.S. and international tax laws allows him to  to design  tax efficient positions with predictive outcomes.
Mr. Wigg-Maxwell represents businesses in the business tax matters controversies and tax litigation.  He is particularly well versed in dealing with involving international or cross border transactions.
SAVE TIME AND AVOID COSTLY MISTAKE GUIDE Download

Very good experience. I had some uncommon and large financial situations abroad as a US Citizen. I just wanted to make sure I am going about it legally and wisely. I am a business executive (Harvard B. School), having interacted with many top lawyers worldwide, and working with Paul was a pleasure and a wise choice. Beyond helping me professionally to solidify a winning strategy through his sound knowledge and experience, the interaction was exceptionally forthcoming and pleasant. I would recommend Paul without any hesitation!

Paul is an excellent attorney for small business owners like myself. He will make the appropriate research and make sure that the documents I have are all in working order and official. Paul always responds to phone my calls immediately, and he works fast whenever I need to have documents prepared quickly. His knowledge has helped me steer my business in the right direction and his advice is always on point and concise. I've had the pleasure of using Paul's services for nearly a decade. During this time I had help with drafting and reviewing the following: several lease contracts, employee contracts, confidentiality and non-disclosure agreements, new client contract/liability waivers, US copyright electronic registrations, independent contractor agreements, website disclosure language, video release forms, and business registrations with the state. Having Paul as an attorney and being able to reach out to him whenever I have an emergency makes me more confident to run my business and I know that if I have a legal problem Paul will be there to help me.

Cool guy, extremely nice and knows his stuff.

Took the time to listen, ask good questions, and provide good thoughts during initial phone call. Highly recommend giving him a call.

Mr. Wigg-Maxwell helped me out with a complicated international inheritance tax question. He was quick to respond with a knowledgeable answer. I would happily bring any future tax issues I have to Mr. Wigg-Maxwell for resolution.

OUR

LOCATION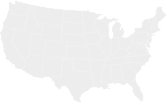 17 Watchung Ave, Suite 203
Chatham NJ, 07928
Phone: 973 - 507 - 9760
Fax: 973 - 559 - 6330
Email: Paul@wiggmax.com
Request Free Consultation