Are you ready to eliminate hidden cash flow bottlenecks?
Do you have clients with complex situations that require specialized tax knowledge?
Stop for a second and think about the last time you had to resolve a tax matter that required a legal expert to research how past rulings would likely be applied to your client's situation.
If you are like most tax firms, you are probably frustrated with the untimely response from outside counsel – eating away your bandwidth by making you juggle projects and spending more time managing projects and your clients.
Even worse, is if you have to refile or hire more experts when your position is challenged by tax authorities.

"Like you, I get annoyed when I depend upon experts who blow through their budget, miss deadlines and reduce my firm's earnings by taking up bandwidth and our firm's ability to handle more clients."
Do you like the way your tax resolution process works now?
Are you getting enough referrals from your clients? 
Is what you're doing now getting you the results you want? 

Have you tried other people's recommendations and didn't get the deliverables you needed?
On-Demand Legal Services ensures you will receive prompt responses to save you time when you need outside legal counsel to service your client's tax or business matters.
When your client has unusual international tax matters your firm can increase the likelihood of a positive outcome for your client while saving you time by teaming with an outside income tax expert to provide the most tax efficient advice.
If your client has a tax controversy issue your firm can avoid legal expenses and ensure positive outcomes for your client by retaining an income tax lawyer experienced in negotiating with the IRS through all stages of dispute resolution including administrative audits, appeals, post-appeals mediation, and litigation.
When preparing taxes for clients with cross-border income your firm can maximize value and avoid the high stake consequences by leveraging a legal professional experienced in transfer pricing pitfalls and opportunities.
When resolving international tax disputes your client will minimize tax costs, avoid penalties and maximize tax deferral opportunities by collaborating with an expert with highly specialized knowledge of U.S. and international tax laws to find strategies on a wide array of sophisticated tax issues.
"When you learn to quickly solve complex tax issues every other project you tackle will be easier, more effective, and more productive."
From the moment you decide to team up with Wigg-Maxwell, Esq. you will save time and money demonstrating how your firm has earned their status as a trusted tax adviser.
"Just think of what you can do once you recoup the time and energy you used to spend solving these tax issues.- be more effective, and more productive." 
Perhaps we're not the biggest firm around, but our fast and personalized service will definitely make you look great.
Are you afraid of making mistakes, exposing your firm to risk or leaving money on the table trying to keep up with the new domestic and International tax code changes?
Are you frustrated with overpriced tax professionals who cost you even more by the hidden expense of missed deadlines making it more expensive for you need to meet your client expectations?
Ever you had to re-file or spend even more time then you budgeted for to defend your tax positions, strategies or disputes because of lack of experience of your tax professionals whether in-house or outside counsel?
On-Demand Legal Services
Wigg-Maxwell, ESQ. now brings you the legal knowledge that accounting firms and law firms have used for years to save time, increase positive outcomes and get more referrals from satisfied clients.
Grow your practice with on-demand legal knowledge who can rapidly respond to design and defend the most tax efficient tax strategies for each client.
Schedule a 15 minute call to explore if your firm is a good fit for our On Demand Legal Services.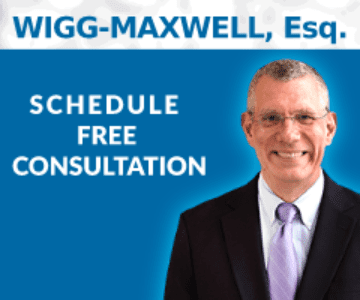 OUR

LOCATION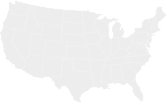 17 Watchung Ave, Suite 203
Chatham NJ, 07928
Phone: 973 – 507 – 9760
Fax: 973 – 559 – 6330
Email: Paul@wiggmax.comRequest Free Consultation