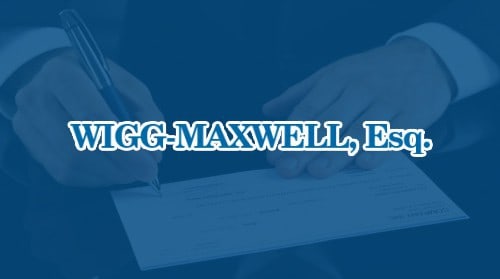 Will failing to file a file a Form 5471 generate an automatic penalty?
Yes, the IRS automated return processing system is set up to spot failures to file Form 5471 and late filed Forms 5471 and to generate automatic penalty notices.  The focus of the automatic penalties is on corporate and partnership tax filers who own shares in a foreign corporation and therefore are required to file the Form 5471.  The penalty starts at $10,000 for late filing or failure to file.
Individuals are also subject to the same $10,000 penalty, but the penalty is not yet imposed as part of the automated return filing system.  Instead the penalty for individuals that own shares of foreign corporations who fail to file a Form 5471 is manually imposed as the return is processed.
The automatic penalty is part of the IRS program to tighten up the reporting of international assets and tax liabilities.  The requirement of filing the Form 5471 has been around for decades, but has been routinely ignored in the past.  The Form can be difficult to complete, it requires information about foreign corporations that may have different tax years,  different currencies and may be reported in different languages or according to different accounting procedures than used in the United States.  All of this can make timely  filing of the form difficult and result in late filings.  The IRS is tightening the screws and aiming for higher levels of compliance.
We have heard of dozens of cases of accountants and professional tax return preparers caught by the automatic penalty for failure to timely file the Form 5471.  The penalty is imposed whether or not the foreign corporation has generated any income that shows up on a U.S. tax return.  A U.S. corporation or partnership that has no income may have no penalty for failure to file a timely  1120 or 1065,  but the $10,000 penalty for late filing of the Form 5471 that should have been attached to the 1120 or 1065 will still be imposed.
Any U.S shareholder who invests in stock of foreign corporations should understand that such investment carries a substantial U.S. tax compliance burden and should make sure that the foreign company is prepared to assist the taxpayer in meeting its annual reporting requirements.
Very good experience. I had some uncommon and large financial situations abroad as a US Citizen. I just wanted to make sure I am going about it legally and wisely. I am a business executive (Harvard B. School), having interacted with many top lawyers worldwide, and working with Paul was a pleasure and a wise choice. Beyond helping me professionally to solidify a winning strategy through his sound knowledge and experience, the interaction was exceptionally forthcoming and pleasant. I would recommend Paul without any hesitation!

Paul is an excellent attorney for small business owners like myself. He will make the appropriate research and make sure that the documents I have are all in working order and official. Paul always responds to phone my calls immediately, and he works fast whenever I need to have documents prepared quickly. His knowledge has helped me steer my business in the right direction and his advice is always on point and concise. I've had the pleasure of using Paul's services for nearly a decade. During this time I had help with drafting and reviewing the following: several lease contracts, employee contracts, confidentiality and non-disclosure agreements, new client contract/liability waivers, US copyright electronic registrations, independent contractor agreements, website disclosure language, video release forms, and business registrations with the state. Having Paul as an attorney and being able to reach out to him whenever I have an emergency makes me more confident to run my business and I know that if I have a legal problem Paul will be there to help me.

Cool guy, extremely nice and knows his stuff.

Took the time to listen, ask good questions, and provide good thoughts during initial phone call. Highly recommend giving him a call.

Mr. Wigg-Maxwell helped me out with a complicated international inheritance tax question. He was quick to respond with a knowledgeable answer. I would happily bring any future tax issues I have to Mr. Wigg-Maxwell for resolution.