The Coronavirus Aid, Relief and Economic Security Act (CARES Act)
On Friday, March 27, 2020, the President signed into law the CARES Act, which contains $376 billion in relief for American workers and small businesses.
Update: Congress recently approved an additional $310 billion in funding to restore the PPP Program, which had run out of money.
Funding Options
In addition to conventional SBA funding programs, the CARES Act created brand-new temporary programs to address the COVID-19 outbreak.
Paycheck Protection Program (PPP)
The Paycheck Protection Program (PPP) is giving small businesses the resources they need to maintain their payroll, bring back laid-off workers, and cover overhead.  PPP loans may be forgiven if borrowers maintain their payrolls during the crisis or restore their payrolls afterward.
EIDL Loan Advance
A loan advance will provide up to $10,000 of economic relief to businesses experiencing temporary difficulties.
SBA Express Bridge Loans
Enables businesses that have a business relationship with an SBA Express Lender to access up to $25,000 quickly.
SBA Debt Relief
The SBA is providing a financial reprieve to small businesses during the COVID-19 pandemic.
Small Business Guide
The U.S. Chamber of Commerce has issued a step-by-step guide to help small businesses and self-employed individuals check eligibility and prepare to apply for a loan.

On-Demand Legal Services ensures you will receive prompt responses to save you time when you need outside legal counsel to service your client's tax or business matters.
On-Demand Legal Services
Wigg-Maxwell, ESQ. now brings you the legal knowledge that accounting firms and law firms have used for years to save time, increase positive outcomes and get more referrals from satisfied clients.
Schedule a 15 minute call to explore if your firm is a good fit for our On Demand Legal Services.
Request CARES ACT Legal Counsel
Very good experience. I had some uncommon and large financial situations abroad as a US Citizen. I just wanted to make sure I am going about it legally and wisely. I am a business executive (Harvard B. School), having interacted with many top lawyers worldwide, and working with Paul was a pleasure and a wise choice. Beyond helping me professionally to solidify a winning strategy through his sound knowledge and experience, the interaction was exceptionally forthcoming and pleasant. I would recommend Paul without any hesitation!

Paul is an excellent attorney for small business owners like myself. He will make the appropriate research and make sure that the documents I have are all in working order and official. Paul always responds to phone my calls immediately, and he works fast whenever I need to have documents prepared quickly. His knowledge has helped me steer my business in the right direction and his advice is always on point and concise. I've had the pleasure of using Paul's services for nearly a decade. During this time I had help with drafting and reviewing the following: several lease contracts, employee contracts, confidentiality and non-disclosure agreements, new client contract/liability waivers, US copyright electronic registrations, independent contractor agreements, website disclosure language, video release forms, and business registrations with the state. Having Paul as an attorney and being able to reach out to him whenever I have an emergency makes me more confident to run my business and I know that if I have a legal problem Paul will be there to help me.

Cool guy, extremely nice and knows his stuff.

Took the time to listen, ask good questions, and provide good thoughts during initial phone call. Highly recommend giving him a call.

Mr. Wigg-Maxwell helped me out with a complicated international inheritance tax question. He was quick to respond with a knowledgeable answer. I would happily bring any future tax issues I have to Mr. Wigg-Maxwell for resolution.

OUR

LOCATION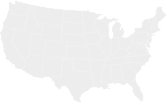 17 Watchung Ave, Suite 203
Chatham NJ, 07928
Phone: 973 – 507 – 9760
Fax: 973 – 559 – 6330
Email: Paul@wiggmax.comRequest Free Consultation