Learn Key strategies.   Network In-Person with Faculty & Attendees…
…Earn Educational Credit for Accountants & Attorneys!
This course provides an overview of U.S. tax rules relating to personal and business matters that cross over international boundaries. Learn the time-tested practical tips, techniques and strategies that have addressed International tax challenges of many companies.
When you complete this workshop, you will be able to:
Enhance your ability to spot international tax issues.
Have answers ready for many common tax questions and issues facing international clients.
Understand the changing international tax landscape and the need for international tax services
Knowledgeably interview clients to identify  additional tax services
Build strong relationships and earn your clients' trust
Develop a personal roadmap for you and your practice
Attract new clients with International Ties
Serve clients that require international tax compliance
Identify scenarios that require analysis or research into international tax
Earn Educational Credit and Network with Other Tax Professionals!
CPAs – Become more valuable to youf clients by becoming knowledgeable about international taxation.
Attorneys – Update and refresh your understanding of international tax basics.
  TBD Fall 2016
8AM – 11: AM
Chatham, NJ
Get on Notifcation List
CPE Seminar
Fall 2016
Chatham, NJ
Presenter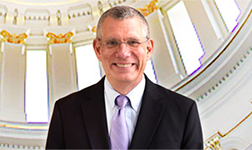 paul Wigg-Maxwell, esq.
Who Should Attend
Accountants, CPA Partners Attorneys whose current and future client's have cross boarder transactions.
Why You Should Attend
Changes to the international tax laws of the U.S. impact a greater percentage of businesses and transactions.  A working knowledge of how international connections affect U.S. tax issue is important.