By accessing this web site, you are agreeing to be bound by these web site Terms and Conditions of Use, all applicable laws and regulations, and agree that you are responsible for compliance with any applicable local laws. If you do not agree with any of these terms, you are prohibited from using or accessing this site. The materials contained in this web site are protected by applicable copyright and trade mark law.
Intellectual Property Rights
All copyrights, trademarks, patents and other intellectual property rights in and on our website and all content and software located on the site shall remain the sole property of our company or its licensors. The use of our trademarks, content and intellectual property is forbidden without the express written consent from the owner of this website.
You must not:
* Republish material from our website without prior written consent.
* Sell or rent material from our website.
* Reproduce, duplicate, create derivative, copy or otherwise exploit material on our website for any purpose.
* Redistribute any content from our website, including onto another website.
Acceptable Use
You agree to use our website only for lawful purposes, and in a way that does not infringe the rights of, restrict or inhibit anyone else's use and enjoyment of the website. Prohibited behavior includes harassing or causing distress or inconvenience to any other user, transmitting obscene or offensive content or disrupting the normal flow of dialogue within our website.
You must not use our website to send unsolicited commercial communications.
You must not use the content on our website for any marketing related purpose without our express written consent.
Restricted Access
We may in the future need to restrict access to parts (or all) of our website and reserve full rights to do so. If, at any point, we provide you with a username and password for you to access restricted areas of our website, you must ensure that both your username and password are kept confidential.
Revisions
The owner of this website may change these terms from time to time and so you should check these terms regularly. Your continued use of our website will be deemed acceptance of the updated or amended terms. If you do not agree to the changes, you should cease using our website immediately.
If any of these terms are determined to be illegal, invalid or otherwise unenforceable, it shall be severed and deleted from these terms and the remaining terms shall survive and continue to be binding and enforceable.
Limitation of Liability
THE MATERIALS AT THIS SITE ARE PROVIDED "AS IS" WITHOUT ANY EXPRESS OR IMPLIED WARRANTY OF ANY KIND INCLUDING WARRANTIES OF MERCHANTABILITY, NONINFRINGEMENT OF INTELLECTUAL PROPERTY, OR FITNESS FOR ANY PARTICULAR PURPOSE. IN NO EVENT SHALL THE OWNER OF THIS WEBSITE OR ITS AGENTS OR OFFICERS BE LIABLE FOR ANY DAMAGES WHATSOEVER (INCLUDING, WITHOUT LIMITATION, DAMAGES FOR LOSS OF PROFITS, BUSINESS INTERRUPTION, LOSS OF INFORMATION, INJURY OR DEATH) ARISING OUT OF THE USE OF OR INABILITY TO USE THE MATERIALS, EVEN IF THE OWNER OF THIS WEBSITE HAS BEEN ADVISED OF THE POSSIBILITY OF SUCH LOSS OR DAMAGES.
Free Case Evaluation
Fill out the form to receive a free confidential consultation

Very good experience. I had some uncommon and large financial situations abroad as a US Citizen. I just wanted to make sure I am going about it legally and wisely. I am a business executive (Harvard B. School), having interacted with many top lawyers worldwide, and working with Paul was a pleasure and a wise choice. Beyond helping me professionally to solidify a winning strategy through his sound knowledge and experience, the interaction was exceptionally forthcoming and pleasant. I would recommend Paul without any hesitation!

Paul is an excellent attorney for small business owners like myself. He will make the appropriate research and make sure that the documents I have are all in working order and official. Paul always responds to phone my calls immediately, and he works fast whenever I need to have documents prepared quickly. His knowledge has helped me steer my business in the right direction and his advice is always on point and concise. I've had the pleasure of using Paul's services for nearly a decade. During this time I had help with drafting and reviewing the following: several lease contracts, employee contracts, confidentiality and non-disclosure agreements, new client contract/liability waivers, US copyright electronic registrations, independent contractor agreements, website disclosure language, video release forms, and business registrations with the state. Having Paul as an attorney and being able to reach out to him whenever I have an emergency makes me more confident to run my business and I know that if I have a legal problem Paul will be there to help me.

Cool guy, extremely nice and knows his stuff.

Took the time to listen, ask good questions, and provide good thoughts during initial phone call. Highly recommend giving him a call.

Mr. Wigg-Maxwell helped me out with a complicated international inheritance tax question. He was quick to respond with a knowledgeable answer. I would happily bring any future tax issues I have to Mr. Wigg-Maxwell for resolution.

OUR

LOCATION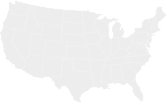 17 Watchung Ave, Suite 203
Chatham NJ, 07928
Phone: 973 - 507 - 9760
Fax: 973 - 559 - 6330
Email: Paul@wiggmax.com
Request Free Consultation